Dedico este tópico a David Venegas.
Sería imposible determinar cuál fue el primer FanArt de Star Wars, pero podemos hacer una pequeña investigación y buscar los primeros que se han difundido en aquellos años por el medio disponible en época que eran los Fanzines. Estas publicaciones impresas realizadas por aficionados recurrian al dibujo como principal recurso gráfico ya que las únicas fotos (impresas) para armar en master para fotoduplicar eran las que se podían obtener del cine que usaban en la puertas o las impresas por otros medios gráficos como diarios o revistas.
Uno de los primeros Fanzines en USA abocado a Star Wars fueron "The Force" (May. 1977, 1 pagina), "Hyperspace" (Jun 1977), "Against the Sith" (Abr. 1978), Skywalker #1(Abr. 1978, tapa:
Carol Walske
), "Alderaan" (1978, 24 paginas) y "Falcon's Flight"(Oct. 1978, 68 paginas,
tapa:
Ellen Blair
), Mos Easley Tribune #1
(Oct 1978 - tapa:
Teanna L. Byerts
)
: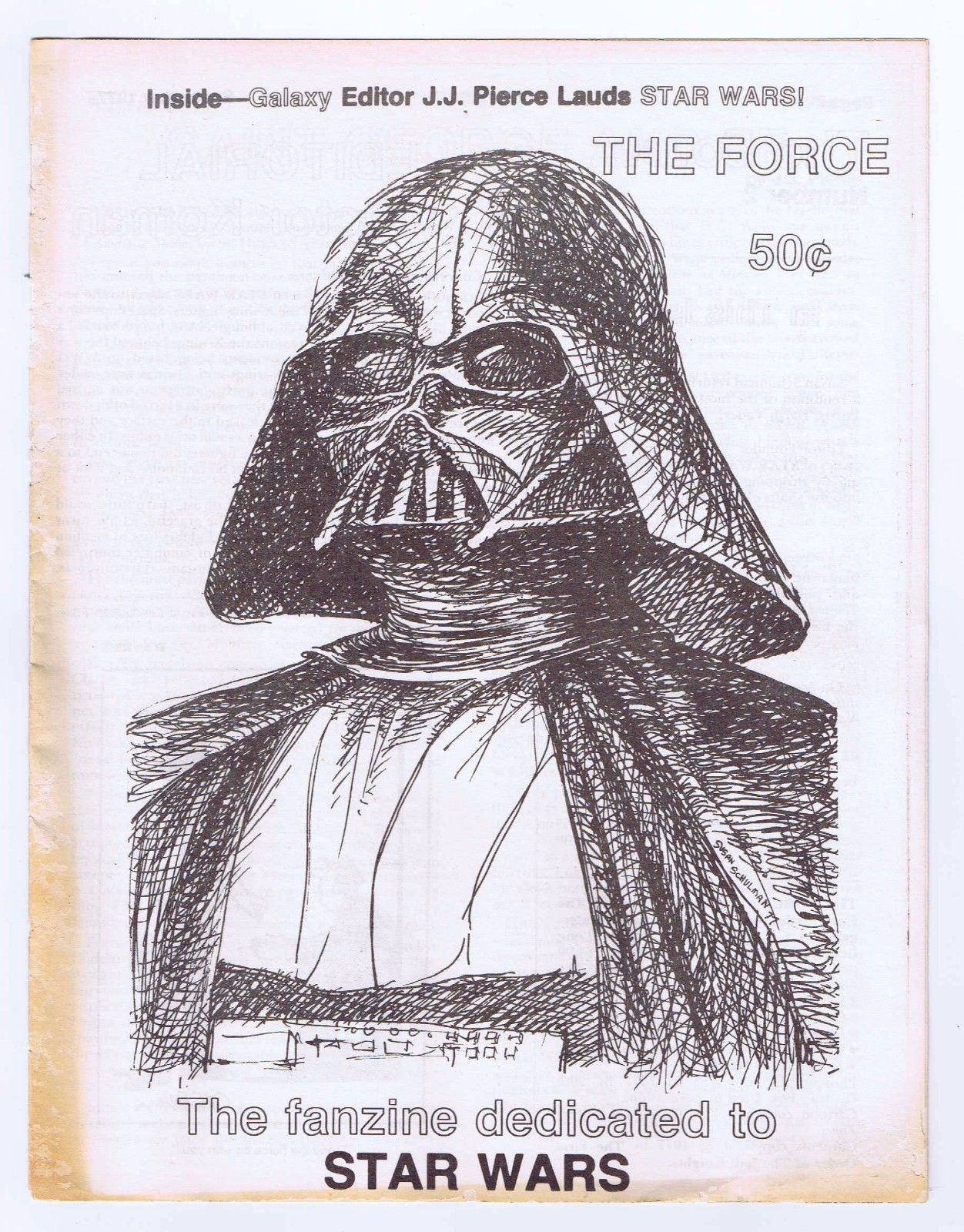 Mayo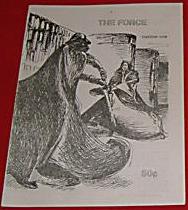 Septiembre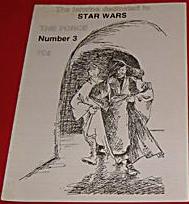 Octubre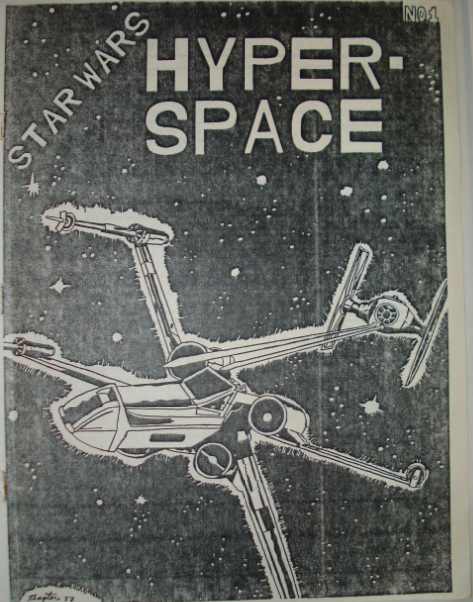 Junio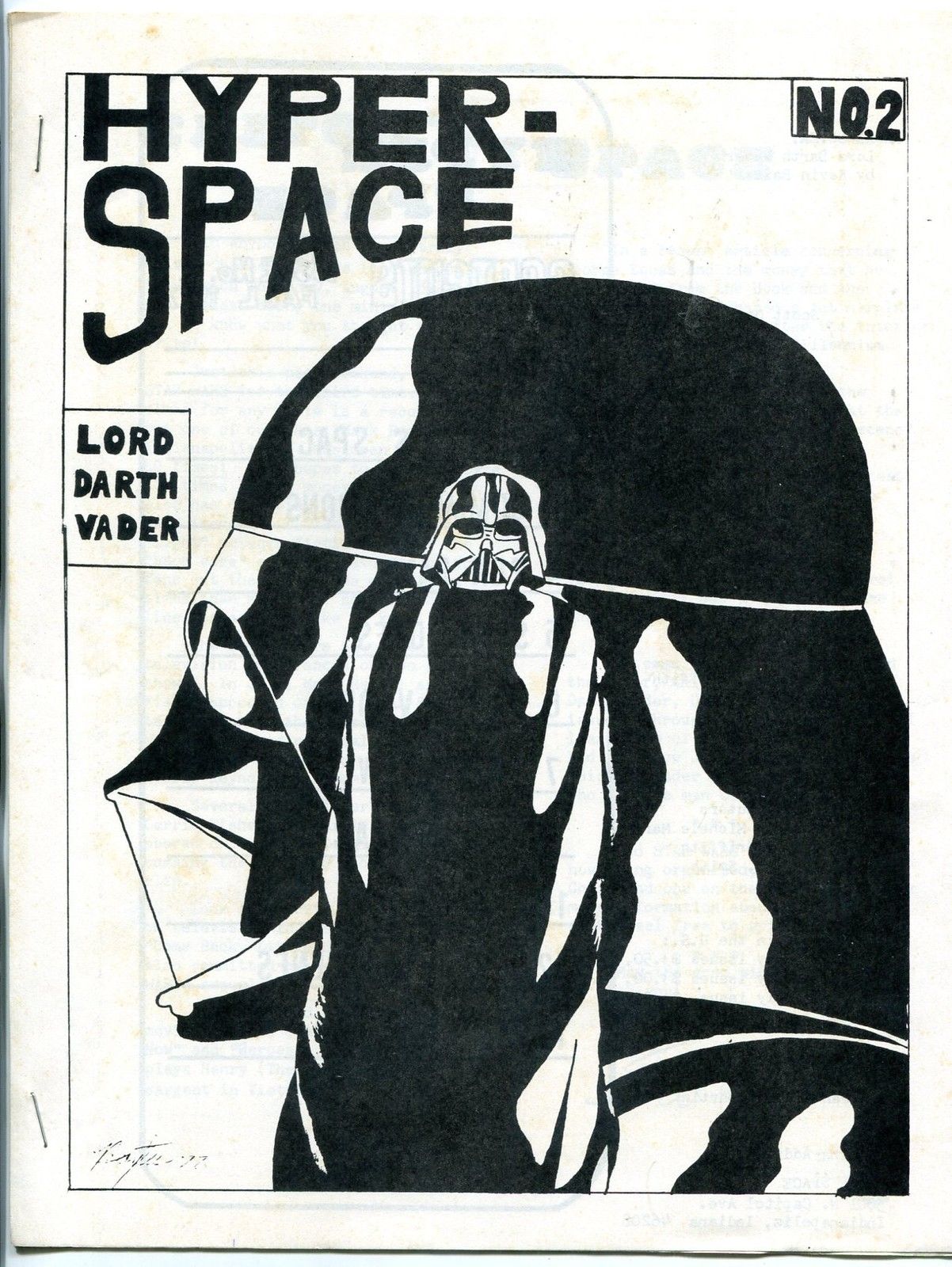 ¿xmes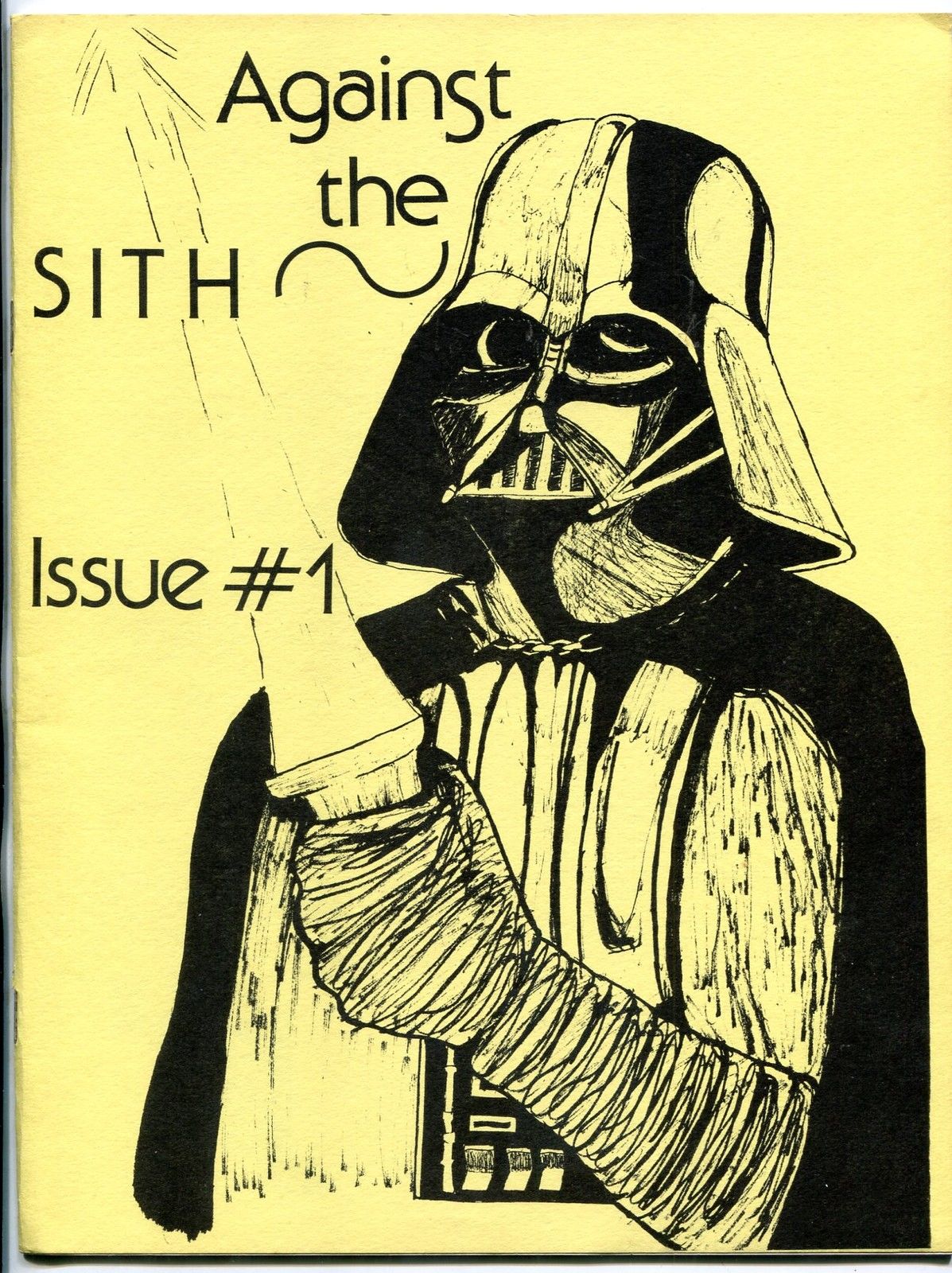 Abr 78
Abr. 78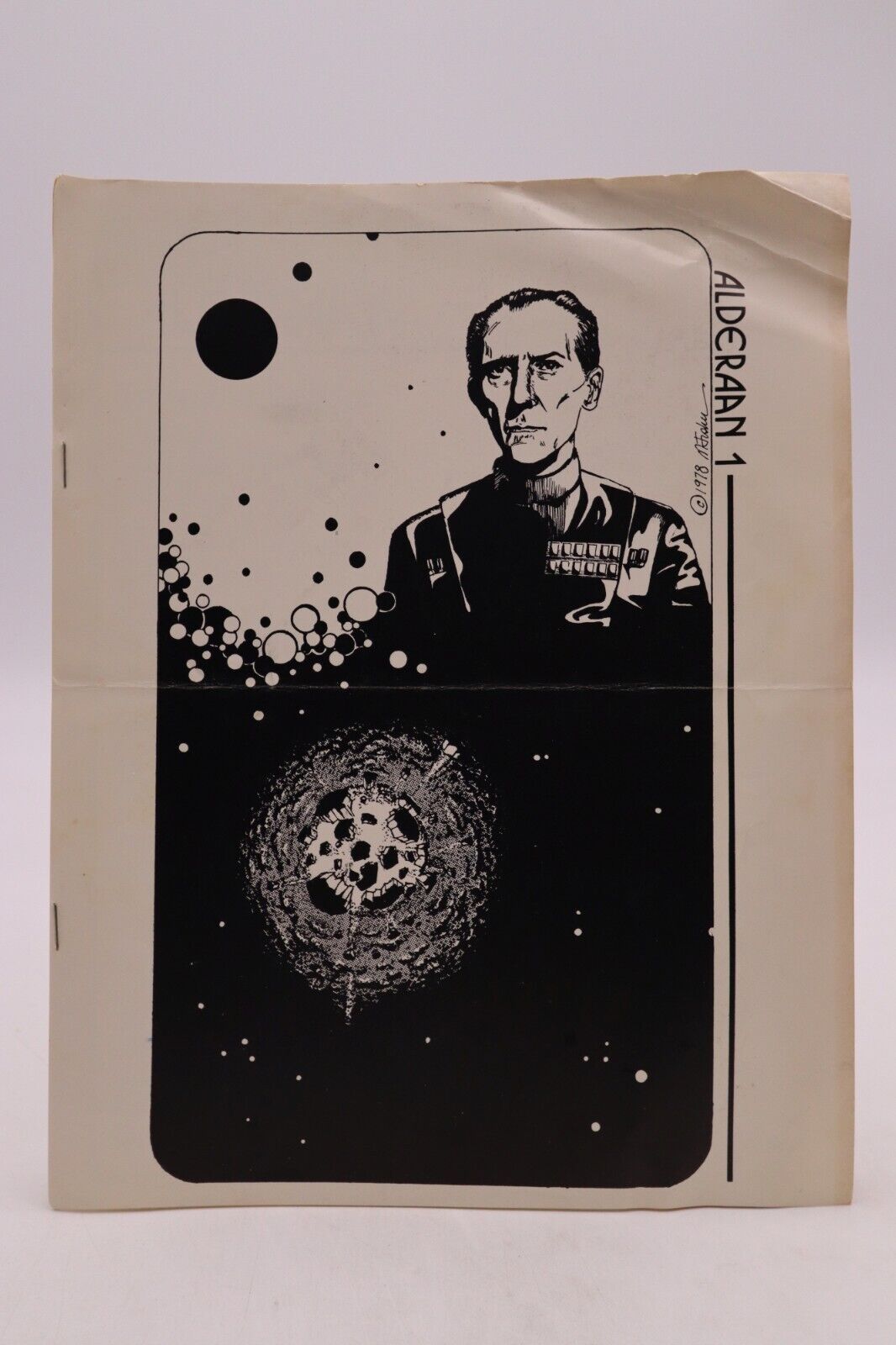 Oct 78
Pero los fanzines de Star Wars no son el único registro que podemos encontrar, dado que para 1977 ya había fanzines de temas afines como comics o ciencia ficción que cubrían eventualmente temas como alguna película que se destacara, mientras que del estreno a que el fanatismo se intensificara y los primeros emprendedores de la cultura fandom starwariana hicieron llegar al publico sus proyectos pasaron al menos 11 meses por lo que pudimos evidenciar con el material que ha sobrevivido y que encontramos.
Aunque descontinuada en televisión la serie Star Trek (Viajes a las Estrella) dejo un fandom muy firme que poseía comics y novelas en los 70's (y en 1979 su primera película) siendo de hecho la comunidad más destacada junto con los comiqueros.
El Fanzine "The Clipper Trade Ship" en el número #22 de Octubre de 1978 le dedicaba la portada a Star Wars, un poco tardío con respecto a los Fanzines de Star Wars.
El mundo del comic no estaba muy estrechamente ligado a la ciencia ficción de hecho era una política de Stan Lee en Marvel (entiendase Superheroes de historieta como No Ciencia Ficción) pero que cambio desde Star Wars que salio publicada en Comics antes del estreno.
Uno de los Fanzines más destacados en review de comics era el "Rocket's Blast ComicCollector" de James Van Hise, el número 139 (Oct. 1977) fue dedicado a Star Wars, la calidad de los trabajos demuestra que eran una publicación experiencia y que estaba a la altura del tema que se dedicaba que eran los comics
En Diciembre de 1977 sale el número #37 de "The Comic Journal" Fanzine especializado en comics con una nota sobre la película y su adaptación al comic, la portada de este número fue ilustrado por John Workman, quien ha dejado su huella en el comic americano, como escritor, letrista y colorista.
Al momento y sin otra evidencia a mi alcance podríamos decir que el primer FanArt del que ha quedo evidencia ha sido el de la publicación The Force de Mayo 1977.


Edited by lbordis - 08 May 2014 at 12:38pm